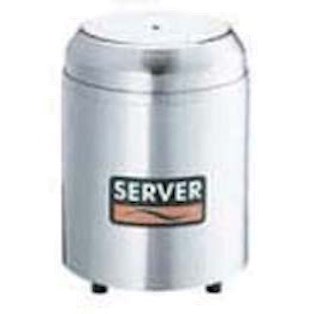 SERVER Milk Chiller :: MODEL #EMP94090
This espresso milk chiller is designed to hold milk at a safe temperature. The polished stainless steel design helps create an upscale image of quality and cleanliness. A flexible hose links the Server milk chiller and espresso machine. This model includes two round Eutectic ice packs: One for use and the other is stored in the freezer for quick change-outs.
SIZE: (H x Circumference): 10.5″ x 7.3/4″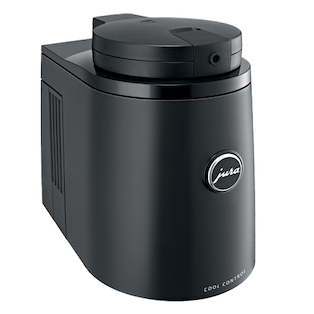 JURA Cool Control Milk Cooler :: MODEL#: 70878
Stainless steel container holds 40 oz. of milk, Keeps temperature at 40 degrees F, Styled to compliment JURA products, UL listed.
SIZE: (W x H x D): 6″ x 8.25″ x 8.25″ POWER: 120v, 20w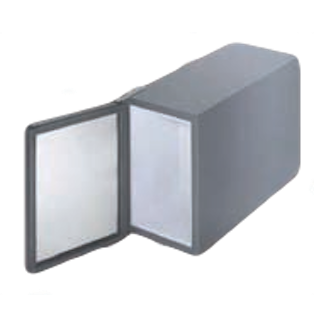 FG – 1G MILK REFRIGERATOR
Compact refrigerator matching black finish holds a standard 1 gallon milk (Jug). N.S.F. Approved, UL listed.
SIZE (H x W xD): 14″ x 9″ x 19″ – Weight 25 lbs. 120 Volt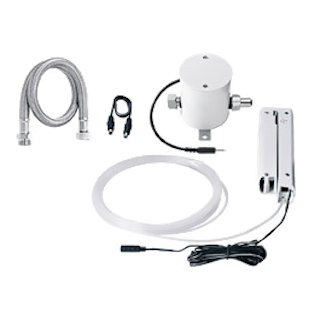 JURA Water Line Connection Kit :: MODEL#: 62513
If your machine is used to make large numbers of coffee specialities, refilling the water tank can – literally – be a bit of a burden. This is the reason why JURA offers an optional auto water fill kit for all machines designed to make more than 30 cups a day.
ADDRESS
28045 Ranney Parkway, Unit N
Westlake, Ohio 44145
EMAIL US
123-456-7890
info@yoursite.com
CALL US
123-456-7890
info@yoursite.com